Conference

MCRSA 53rd Annual Conference
IMPLAN 15th Biennial National User's Conference
2023 MCRSA/IMPLAN Conference
2023 Final Program 
The MCRSA will hold its 53rd Annual Conference together with the IMPLAN 15th Biennial National User's Conference June 7-9, 2023 in Grand Rapids, Michigan.
We invite you to be a part of this always enjoyable and productive virtual, professional meeting. The conference will offer a stimulating mix of academic and applied research perspectives. Please note and hold the dates. This will be a meeting you won't want to miss.
2023 Conference Sponsors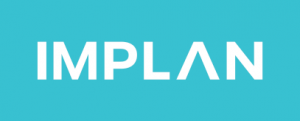 By pairing classic input-output analysis with regional social accounting matrices (SAMs), IMPLAN allows you to create economic models using data collected for your defined region, not just national averages. For more information, visit: http://implan.com/.
Important Conference Policies
Please read them carefully.
MCRSA Combined Registration/Membership
What is it? We are including MCRSA membership in the conference registration fee for those who have not already paid for it individually.
Why? Members asked for it. It remains our policy that all participants in the MCRSA conference be members of the Association. So, there is an enhanced fee to cover the membership requirement. However, there is no mention of professional association membership on the registration form, nor will there be on the conference receipt. It only will say MCRSA Conference Registration.
Late Registration Surcharge
What is it? This isn't really new. We always have had a financial incentive to get people to register earlier rather than later.
Why? We are trying to cut down on the uncertainty associated with people who wait until the last minute to decide whether to come after their paper is accepted and the invitation to attend has been issued. The cost differential between early and late registration is $40.

Paper Acceptance Withdrawal for Non-registration
What is it? Anyone who has had a paper accepted but who fails to register and pay the conference registration fee by May 15, 2023  will have their paper removed from the conference program and their presentation time slot eliminated.
Why? Every year, we have "No Shows" who have had a paper accepted and included in the program, but who fail to register, who ignore inquiries about their intentions, and who we must make and pay for conference preparations. Most people have no idea how expensive it is to host a conference. A reminder will be sent to any such non-registrant, and a notification of withdrawal will be issued.

Refund Policy
What is it? For any cancellations received before May 15, 2023, MCRSA will retain $25 of your registration fee to cover credit card and related handling charges. For students, $10 of the registration fee will be retained for cancellations through May 15, 2023. For any cancelled guest registration, $10 will be retained for cancellations until May 15, 2023. Refund requests should be submitted to MCRSA Executive Director, Jason Jolley (jolleyg1@ohio.edu). Under no circumstances will refunds be issued after 5:00 p.m. Eastern Standard Time on May 15, 2023. If, however, it becomes impossible for you to attend after May 15, you may optionally transfer your registration to an alternate participant that you have identified by contacting Jason Jolley.